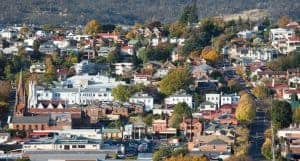 Must Do:
Visit the cataract gorge, the railway Mueseum, and Art gallery
Best Walk:
The cataract gorge walk
What do you like best about your city?:
Its a large country town/city, with beautiful old builings, friendly locals,loads of parks and cafes.Launcestons lovely riverwalk and punchbowl park are great places to walk or relax with the family. Its a great place to bring up kids, and a great place to visit. It may be a small city but it has heaps of attractions and things to do.I love living here, and hope others will love visiting here too.
Best Restaurants:
Riverside Motel/hotel restaraunt. Fee and Me Cataract Gorge retaraunt Quills restaraunt
Best Music/Festivals:
The MS Fest
Best Nightlife:
The saloon Bar
Best Day Trip out of the City:
Drive the Tamar valley down east tamar over the Batman Bridge, then along the waterfront of the west tamar. Lots of vineyards and quaint villages.
Something not many tourists would know about in your City:
We have a great place called heritage park, that has picnic shelters and BBq's and lots of bike and walking paths that go for miles.